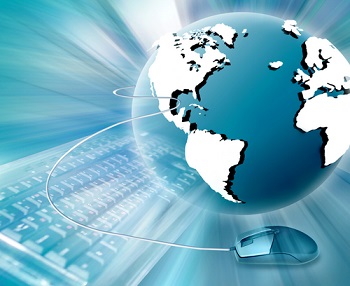 Don't forget #TipsWithTamzin. Speak to me via Twitter, Facebook, LinkedIn or the website www.bizxnet.co.za.
Here's my question to you today. Do you think social media sites and your website have to be integrated? My answer to that question is yes. Lets first make sure we understand the difference between social media sites and websites. Social media sites are online sites such as Facebook, Twitter, LinkedIn, Instagram.  These sites represent your business, but it allows you to be very brief. Your  website is an online site for your business where an interested party can land to read more about your business. You can have as much information as possible.
Now how do we go about integrating the social media sites and website? Firstly your branding needs to have the same look and feel. When people move from your website to your social media sites the same logo and branding needs to be seen. The bio's or 'about us' sections should be the same or similar. As mentioned earlier more can be said on a website, whereas condensed versions due to limited character usage can used on the social media sites. Make sure that your social media buttons such as the F for Facebook, the T for Twitter and the LinkedIn button are on every page on your website and preferably in the top right hand corner. The reason for this position is that when people land on your website this is the part of the page that is seen first. The reason for placing buttons on every page on the website is that sometimes people are directed to a specific page on your website via another site, for eg the contact us page or the products or services page. The buttons therefore need to be seen on every page. These buttons should also be direct click through's to the sites.
On the social media sites when completing the sign up process, they all ask for website information, make sure your website address is correct. When doing updates and you would like to get the audience to read more you will add the URL of your website in the status update. This URL should be the link to the exact page that the article or promotion is on. For eg, if you are punting an event on your social media sites and you want the audience to read more about the event and book the event via the events page on your website then your link should be the link that allows them to land directly on the events page and not on the homepage.
Try to include your website in 80% of the updates that you do on your social media platforms. A good exercise would be to ask your web administrator for the stats of a month before you started your social media campaign and every month thereafter so that you can measure the impact of integrating your social media platforms and website.
TM