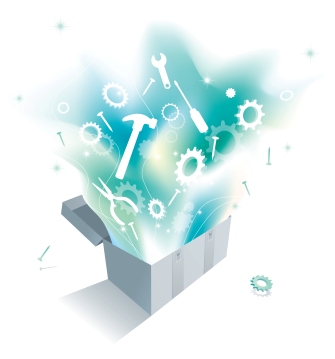 As we prepare to grab this week by the proverbial horns, what have you decided upon? How much preparation have you done? Have you done the mental shift? Is your "to-do list" ready and waiting? Or... are you going to allow "blue Monday" to have its way?
I am going to share a few of my tools I packed in my "toolbox" last night as I prepared myself for today and the rest of this week:
1) Priority - too often we get busy with the many small things that do not take us closer to the goal. Get back to the goals and focus on the activities that matter.
2) Diary - have a look at your diary for the week and plan accordingly. Meetings often need preparation, and when presenting your audience can sense how much  preparation went into it.
3) Attitude - your attitude could make or break anything or anyone. It doesn't hurt to smile when greeting, pay compliments where it's due, and constantly remind yourself that you have a purpose, you are able and you can go MAD - make a difference!