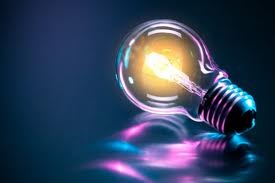 Hey Cape Town! We are fast approaching the end of the year. Don't slack on your social media activity. In fact you may have even more things to update and post about about. Keep the conversation going and hashtag #TipsWithTamzin to contribute or ask any questions about social media.
Today I am going to speak about beating bloggers block. Firstly let's just clarify what blogging is. A blog is a site on the World Wide Web, where discussions, articles or opinions are posted. A blogpost is the article that you publish on a blog. If you have a website add blogs as a tab in the menu that usually has home, about us, services, contact us. Do not create a separate site for your blog if it can be linked to your website and is relevant to your website. Your main landing space should always be your website.
I won't sugar coat this activity called blogging. It is a high maintenance tool, however it is a powerful tool for business. The key to blogging is content and consistency. Remember your strategy... Plan your content, look at what's happening in your business or life for the next month or two, what is happening in South Africa, what is happening in Cape Town. Read whats happening online, what is your audience talking or asking about. When you take all of this into account you will come up with content that's relevant and current. Blogposts do not have to be long. In fact short posts are much appreciated and could attract more attention as people are just too busy to read long articles. There are books for those who have the time to place their lives on hold for an hour or two. Most of my blogposts short. I use an introduction, I often use bullet points in the body and I have a conclusion. This is my style and I prefer writing this way because I am a reader who likes to read short posts.